I was browsing in my forum (public side) and suddenly all user info (also vbactivity and other info) disappeared from the postbit!
I went into the postbit tabs configuration panel and I found this: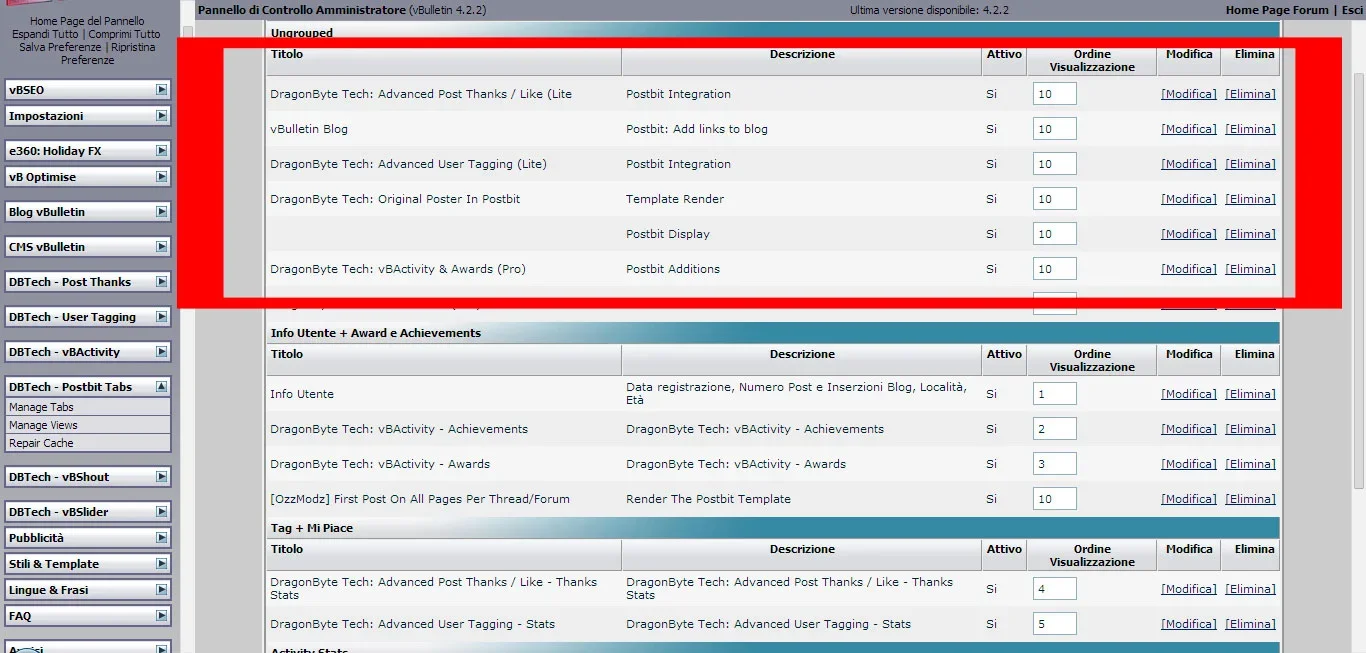 Ungrouped Views was created alone (also OzzModz)! I not add new Views! I only manually created User Info Views (not visible in the image) and stop! Other Views are default dbtech Views.
Now I deleted the additional views and the situation it's back ok.
Why this? Tomorrow repeat? there is some problem with the cron job?
Thank!