Our forum has been using the "Post Thank You Hack", which enables users to "Thank" posts:
Show Thread Enhancements - [AJAX] Post Thank You Hack - vBulletin.org Forum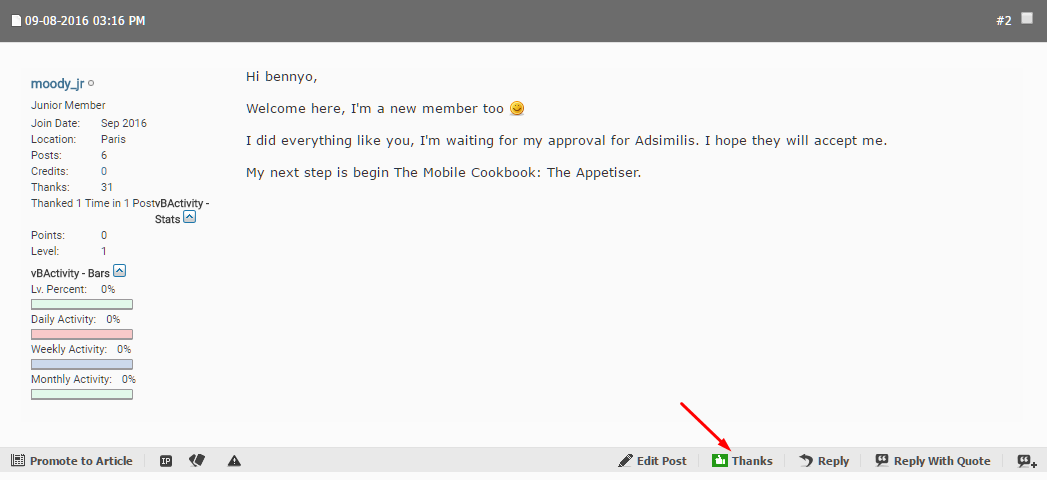 Is there ANY way at all to use this as a criterion in the VBCredits and VBActivity plugins? I just spent hours trying to figure this out, so any help would be much appreciated!
Thanks very much in advance!
Amy