i think the BB Code/Share Album is lacking function ability, its very basic right now.
would be great if someone added more flexibility with ad add-on
for example right now, my random album has 25 pictures, 2 pages

there is only 2 boxes for share album
box1
box2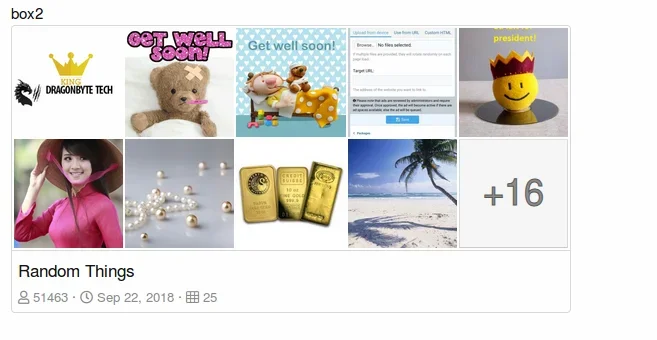 my suggestion need more options, more boxes
box 3
box 4
box 1 only show maximum 10 photos
but i want to show all photos in thread!
so maybe box 3 - grab all photos bb code
or maybe , each photo has box and i can choose which photos for BB code
also, when i upload new photos to an album,
for example, if i add 20 new photos to my album, i cannot choose the bb code for the new 20 photos
after uploading new photos would be great if i bb code box showed me bb code for new photos uploaded
xenfor says lack of interest, so i come here instead
share album need more features! it's too simple right now
.