Bitcoin is now at 49,870 USD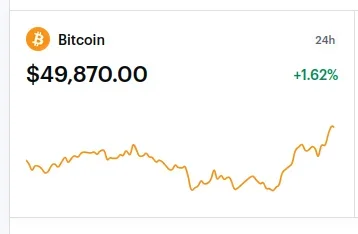 Stop using Banks money. The bank will soon now allow you to access your money if you do not have vaccine passport.
Bitcoin is undoubtedly the best crypto, but we can't really make a lot of profit out of it compared to promising new cryptocurrencies.
However, it is not easy to find which one is going to become the new Bitcoin.
Only buy Bitcoin. All other coins is fake and the banks want you to not buy Bitcoin so they create many other coins.
You can make lots of profit with Bitcoin. It is the future and the world will use Bitcoin only
Also, Don't get the vaccine. It is dangerous
Stand up and fight with Bitcoin.
Bitcoin is freedom