Hi DBTech,
Correct me if I'm wrong but couldn't find a native way to display items on sale. I thought this would be a cool feature to have somewhere perhaps via the filters.. here's two mockups I did: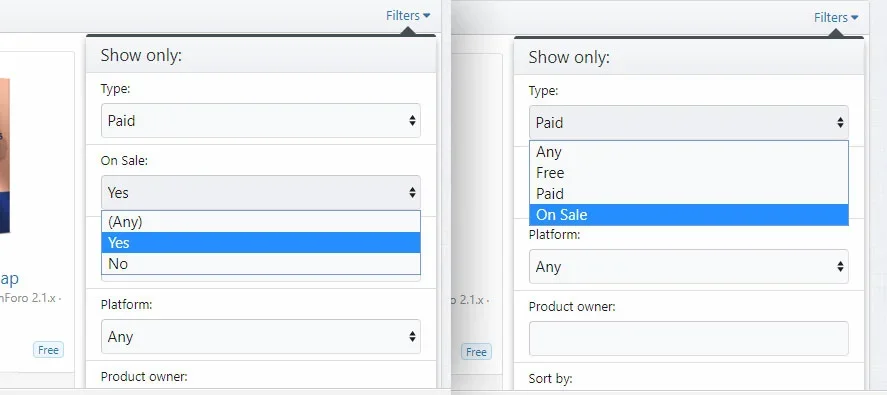 On the left is its own dropdown, on the right it would be additional option in "Type:".
With at least somewhere with this option, we'd be able to have things like banners, notices, buttons etc like "See What's On Sale!" and have a link for them to go to (probably
?type=on_sale
). Would even be cool to use them in store email newsletters or whatever.
Thanks for reading,