hello,
i have problems to show the spotlight in the sideblock. on vbulletin.org i found a screenshot with php-code in the block editing options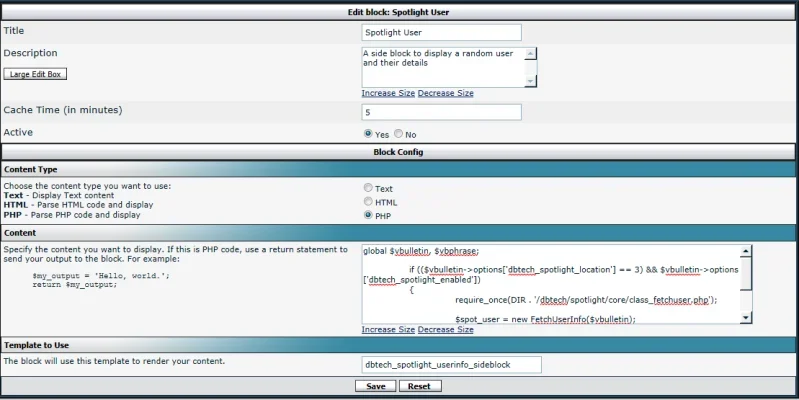 after my installation the field is empty and text is selected. have i missed something or installed it wrong?
or could you please post the code to insert here?
best regards