About the Company
DragonByte Technologies Ltd is a registered company in Scotland. Company Number SC397765 VAT Number GB113813249
TaxKings Limited, 118 Maryhill Rd, Glasgow, G20 7QS, Scotland.
Our mission: Become the perfect source for premium vBulletin AddOns.
In 2009, the two friends Iain Kidd and Fillip Hannisdal began talking about creating a one-stop shop for professionally created, premium AddOns for vBulletin that would be reliably supported, updated and improved. Initially launched in late 2009 as a side project, DragonByte Technologies was finally formed as a Limited Company in April 2011.
Since then, DBTech has grown by leaps and bounds. From our initial offering of just 2 AddOns (vBShout and vBActivity & Awards) DragonByte Technologies has grown to a team of experienced Developers and a number of regular freelance artists who have produced scores of paid and free AddOns. DragonByte Technologies is now the largest vBulletin AddOn creating company in the world by most metrics and counts major AAA title Game developers and some of the largest fan sites in the world among its customers.
On this page, you can find out more about the different members of the development team, from how they got started, to how much experience they have in the field down to how awesome they are as people. At DragonByte Tech we try to do things differently. We reward our regular customers with our best deals, we put in an average of 70% of the feature requests made on our products and we keep it forefront in our minds that without you, our customers, we wouldn't even exist.
About the Team
Iain (Decado)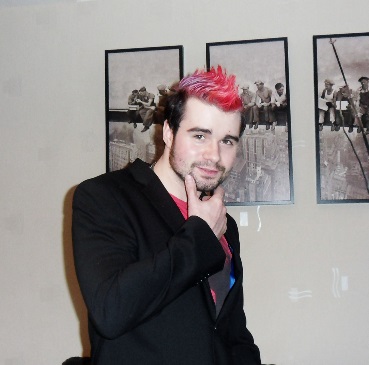 Name:
Iain Kidd
Position:
Founder & Managing Director
Coding/vB Experience:
Over 6 years designing vBulletin modifications/addons.
Joined DBTech:
2009
About me:
I started designing vBulletin mods way back in 05 with RPG Inferno after approaching the coder with ideas on how to improve it. From there I ended up working with him at Inferno Technologies and designed several new mods/addons from scratch. I met Fillip/Belazor back then while he was the coder of the RPG Integration hack and we kept in touch over the years. Back in late 2009 we decided to start our own mod company and in 2010 DragonByte Technologies came into being with the release of vBShout and vBActivity & Awards.
In my spare time I like to watch MMA and will even train in various martial arts where time allows, and practice Brasilian jiujitsu & boxing with Fillip when it doesn't. I'm a huge fan of physics - especially Michio Kaku's writing but my interest in the sciences reaches into various other areas as well, from psychology to neuroscience to astronomy. I have studied Media & Journalism and Social Sciences (Philosophy, Psychology, Criminology, Sociology, US & EU Politics and Research & Statistics) at college and a lot of the things that attracted me to those subjects still do today.*
I'm a big reader and still watch a lot of movies and TV shows to this day - i'm particularly fond of Scrubs, House M.D, Mythbusters, Community and Californication. I write a blog here on DBTech more or less weekly that has a little corner where I discuss everything from what it's like having this job, to the challenges that come up, to just firing out ideas at the customers to get some feedback on what they want to see next - you can read them*
here.
.
Fillip (Belazor)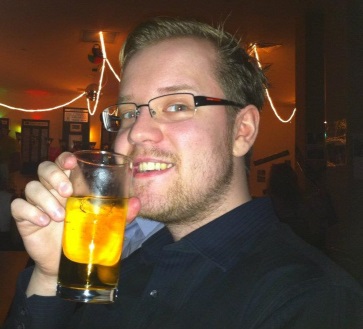 Name:
Fillip Hannisdal
Position:
Founder & Programming Director
Coding/vB Experience:
Designed & coded wBB (Woltlab Burning Board) and vBulletin 3.x / vBulletin 4.x modifications since 2003.
Joined DBTech:
2009
My Modification Portfolio
About me:
I started my modification career around 2003, when I created an add-on for the wBB version of the RPG Integration Hack. I then wanted to switch to vBulletin, and ended up taking on the task of converting it back to vBulletin myself. I ended up running a moderately successful forum until the server quite literally caught fire and erased everything, which took away all my motivation to run a forum until many years later. I did various stints as Technical Admin for various forums until a small group of friends and I decided to attempt to run a forum once more. Iain / Decado crossed my path during this time, due to his experience managing forums.
Fast forward a couple of years and I'm fresh out of college, having failed to gain permanent employment with the company I spent the summer finishing my Bachelor of Science final project for, and Iain suggested we start a new coding business. His list of Pro's was bountiful, but I was not fully convinced, as surely running your own business would mean living off mouldy bread and morning dew for at least 3 years, right? We therefore agreed on a 6 month trial period which, after some budget planning, turned out to be a resounding success. I was able to not only move to Scotland (from Norway) and move in to an awesome, spacious flat (although, the less said about the neighbour to my right, the better
) but I had no problems supporting the lifestyle I had gotten used to over the years.
DragonByte Tech became a registered business in April 2011 and has been running like a Red Bull-fuelled machine ever since
To get more up close and personal; I'm an '86 model Norwegian Viking currently living in Glasgow, Scotland. I speak two languages (Norwegian and English), and have a moderate understanding of written German. I've been into computers and gaming since around 1996 when I got my first computer - a 120 MHz Pentium with 16 MB RAM and an 8MB on-board graphics card, the HDD a whopping 820 GB! It was particularly awe-inspiring due to the fact that it had the bleeding edge of modern technology: A CD-ROM drive!
No way, yes way!
These days in my spare time I watch TV shows (
Castle
is my latest acquisition) / movies, and insert my lightsabers into various space monsters on
Star Wars: The Old Republic
. I'm also currently reading the
A Song of Ice and Fire
series of books eagerly awaiting Season 2 of
A Game of Thrones
.
My preferred genres are Sci-Fi, Fantasy (both High Fantasy and Arthurian Fantasy), Action and Crime. Nothing like a good heist movie!
Dylan (Dylan)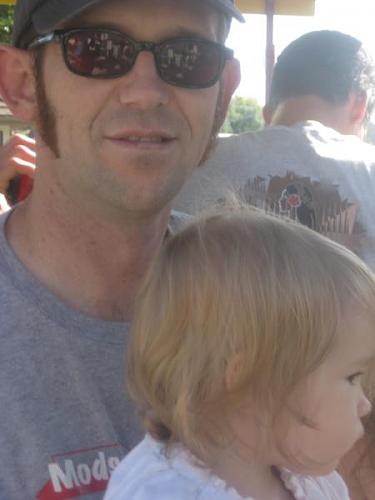 Name:
Dylan Wheeler
Position:
Development Team Leader
Coding/vB Experience:
Since about 2006
Joined DBTech:
2010
My Modification Portfolio
About me:
I've been working with computers since I was a kid and got a hand me down Commodore 64. Then moved up to the ever so powerful Apple II+. Once the 386's came out I switched over to dos. As far as web development, I started coding with HTML back in '94, then got into PHP about the turn of the century. Like most coders, I switched one of my sites forums to vB somewhere around 2006 and needed to do some stuff that it wouldn't do on it's own so I dug into it. I released a couple small hacks and then created a monster hack for vehicles. DBTech saw my work on vb.org and asked me to join up and I've been loving it. Now I'm making big/small mods that tap into just about every part of vB.
As far as my personal life, I'm married, the father of 2 wonderful little girls and we live in Southern California. I love coding, guns, motorcycles and muscle cars. But since I am married with two girls and live in Southern California I can only really afford the first one. I also love to read and make fun of my wife for her addiction to reality tv. I guess I have an affinity for Mystery/Detective novels but I'll also dip into Science Fiction and History if the subject involved interests me. For the last 10 years my day job has been as a software developer, most of that for Hewlett Packard. When I have any free time, which is less and less nowadays, I try and take my Ducati out on the twisty Ortega Highway and tempt my fate
John (Darkwaltz4)
Name:
John Jakubowski
Personal Site:
None since 2005
Position:
Development Team Member
Coding/vB Experience:
Around 10 years
Joined DBTech:
2010
My Modification Portfolio
About me:
I am 24, married, and welcomed a new baby boy a couple weeks ago. I live in the glorious city of Chicago!
I've always been good with computers, and I started a small fan site for final fantasy way back in 2000 with my best friend. After a couple years, we found a site running vBulletin 2.0 and were impressed with its RPG Integration hack, and vowed to scrape up our allowance to buy a 1 year license. With that, I started tinkering with little cosmetic things in the site, inadvertently self-teaching myself the career I thrive at today. I even have the most pathetic little addon at vborg from that time, which I look back on fondly. Eventually I started playing around with the RPG hack and making my own Triple Triad addon, and my conversations at vborg about it introduced me to Belazor here, though we didn't do much beyond a couple chats. Around 2003, our little final fantasy fansite was actually quite popular, but we were too busy with life (like meeting my future wife!) and I was more interested in working with code than running a community, so it became overrun by its members and eventually shriveled up and closed by 2005.
Because of its popularity and from my Triple Triad addon, I was able to work for an online airline ticket agent in Canada where I developed one of my largest vBulletin addons yet - the entirety of the ticket searching, booking, and billing system for their site. It earned them well over $1M in sales commissions alone, and was only shut down last year - because the vendor switched formats. From a business partner at that job, I also embarked on the catalyst for my present platform: I wrote a new vBulletin points system to trump the many lacking options at the time... vBCredits. You might have heard of it, and I can't believe its already been 5 years! That partner and I tried to start our own company to market and support it, but due to some naive planning on my part, had to break up the partnership. Miraculously, Belazor was there to rescue the project, and the environment here at DBTech is what I've wanted for my addons for a long time
Recently, after my wife had our first son, I had to move on from the Canadian site, and got a job at a local webshop. My impressive experience has allowed me to quickly assume the lead developer position, and that's where I am today. We are kept pretty busy, but I still have time for working on new exciting projects like my new favorite vBArcade and something cool coming soon. I am very meticulous about my products!
Chris (Ozzy47)
Name:
Chris Van Dyke
Personal site:
None really at the moment, I spend all of my time here on DBTech and on my dev console.
Position:
Development Team Member / Support Staff
vB Experience:
I have been moderating/admining on various vBulletin sites since about mid 2007, then in July of 2009 I got my own license and started my own site
Coding Experience:
Not to much to speak of, I have been playing around with the vBulletin software and modifications people had made for most of the time. Making template changes to suit my needs, and some playing with the php files.
Joined DBTech:
March 2010
My Modification Portfolio
About me:
I am 42, divorced (but I have a wonderful person in my life), and a father of 2 kids (who live with me).
I spend the better part of my day at work 40+ hrs where I do construction type work, everything from under ground to the roof. I used to be into building my site but once the days of "FTA" went away I re opened my site just as a social place, but their was no niche to hold the members there, so I got board with it.
So I started hanging out on DBTech's site posting help to the members here. After some time, Decado (Iain) and Belazor (Fillip) took notice and I came aboard as Support Staff. Then as time went on frustration grew as trying to find reliable coders to join the team and come up with some great mods, I along with bszopi (Brad) was asked if we would like to go through some training with Dylan, and take a stab at coding for DBTech. I jumped at the opportunity they presented me with, but I was somewhat apprehensive as I basically had no coding experience I was unsure I would live up to the standards set by the great team here. But going through the training with Dylan and picking through all the files for the mods, I surprised myself when I was able to release my first mod vBNavTabs.
I now spend most of my time answering threads here and working on new mods for the site. When I am not doing that I am watching tv anything Sci Fi, History, or learning related.
Brad (Bszopi)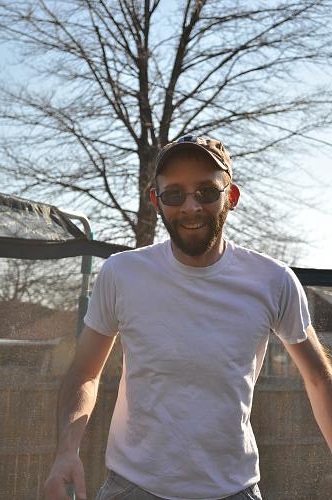 Name:
Brad Szopinski
Personal Site:
http://www.60degreev6.com
Position:
Development Team Member
Joined DBTech:
2011
My Modification Portfolio
vB Experience:
I have been running my site on vBulletin since 2007 (??), but have been involved in moderating vBulletin sites since around 2004. Prior to DBTech, I had done some small plugins, as well as other modifications to optimize vBulletin for our site.
Coding Experience:
I have been coding in some way or another since the late 80s, when I first learned BASIC on my Commodore 64. I took 3 years of programming in high school (BASIC, Pascal, C). I began learning web development around 2000, and have been tinkering in it here and there ever since. Although my day job in an Electrical Designer for an Architectural and Engineering firm, I am currently involved in developing new tools to streamline our work. Most of these tools involve VBA coding in Excel, although I have also started to learn C#. I recently got asked to create a new website for our company, after the firm they hired failed to create anything after 18 months.
About me:
I am 37, married, and a father of 2 girls. My interests revolve around computers and cars. I am currently in the (long) process of building a 1989 Mustang street-legal dragster, which will be powered by a turbocharged Chevy V6. I served 6 years in the US Navy as an Electronics Technician/Reactor Operator on board a fast attack submarine. After that, I attended Kansas State University, where I received my Bachelor's Degree in Construction Science and Management. I currently live in Arkansas, and as stated above, work as an Electrical Designer.
Matt (Mokonzi)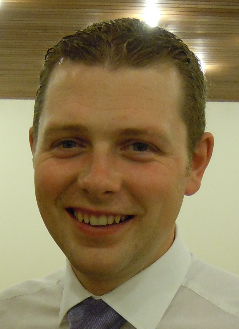 Name:
Matthew Sealey
Personal Site:
http://www.thexuniverse.com/
Position:
Development Team Member
vB Experience:
Running vBulletin based sites for over 5 years.
Coding/vB Experience:
2+ years of vBulletin and PHP coding
Joined DBTech:
2011
My Modification Portfolio
About me:
I am 32, married and live in south-west Scotland not far from Stranraer.
I have been working on my website (affectionately abbreviated to TXU) for over seven years which for most of that time has been centered exclusively around the Egosoft games X2, the X3 series and soon X-Rebirth, as well as helping work on the development of the Xtended mods for all of the X3 trilogy.
Early on the life of the site we worked out of various forum software, SMF 1.0, phpBB2 and then finally vB3/4. Once I'd started working with vBulletin I was always look for various ways of improving the functionality of the site to help keep the visitors interested and help organize work on the Xtended mods.
It was while looking around for various mods I came across the DBTech mods and started experimenting with the Lite versions. Impressed with what I saw I eventually bought a number of the Pro versions to take advantage of the improved features.
After about a year of using them I heard that there was a job going in writing the manuals for the mods DBTech produced. I applied and was accepted as one of the writers. For a year I worked on the manuals exclusively before I started dabbling in some coding myself using the DBTech framework. Seeing that I was getting somewhere, I asked Iain for a trial run at some coding for DBTech, and the rest is history. Now I fit in coding for DBTech with my regular work and enjoy the working environment and the fantastic support I've received from everyone here. Fillip, John and Dylan's experience has been invaluable for my grasp of coding and they have helped me work out many bugs and challenges over the past year and Iain has been great at helping plan and steer the mods I've worked on.
Scott (The-Danzor)

Name:
Scott Jones
Personal Site:
http://www.thedanzorlabs.com
Position:
Artist
Joined DBT:
2012
vB Experience:
4 years
Coding Experience:
7 years
Design Experience:
7 years
My Style Portfolio
About Me:
I have spent years designing and coding themes for a wide range of software, including vBulletin, IPB, Xenfore, Joomla, Wordpress, Magento, CubeCart and much more. in that time i have worked with a wide range of clients ranging from Record Labels, Game & Software Developers, Movie & Radio stations, estate agents and more. I specialize in front-end design and coding including HTML5,CSS3 and mobile / tablet device support.